Project Overview
The EMotive Scarab is a concept for the world's first zero-emission all-terrain six-wheel commercial electric vehicle. E-Motive's goal is to create an affordable and accessible eco-solution for off-road industries, where its Scarab vehicle platform can be utilised across a range of applications, making it exceptionally diverse.
The Centre for Future Clean Mobility (CFCM) has world class expertise in zero emission power trains and are leaders in clean propulsion in the marine sector. This project is to utilise the knowledge within CFCM to investigate novel applications for the Scarab.
How did the MBTC support the business?
Jack Shanahan, Business Research Associate at CFCM worked with the team at Emotive to determine applications of the Scarab and highlight within these disciplines where the truck would thrive above its current competition.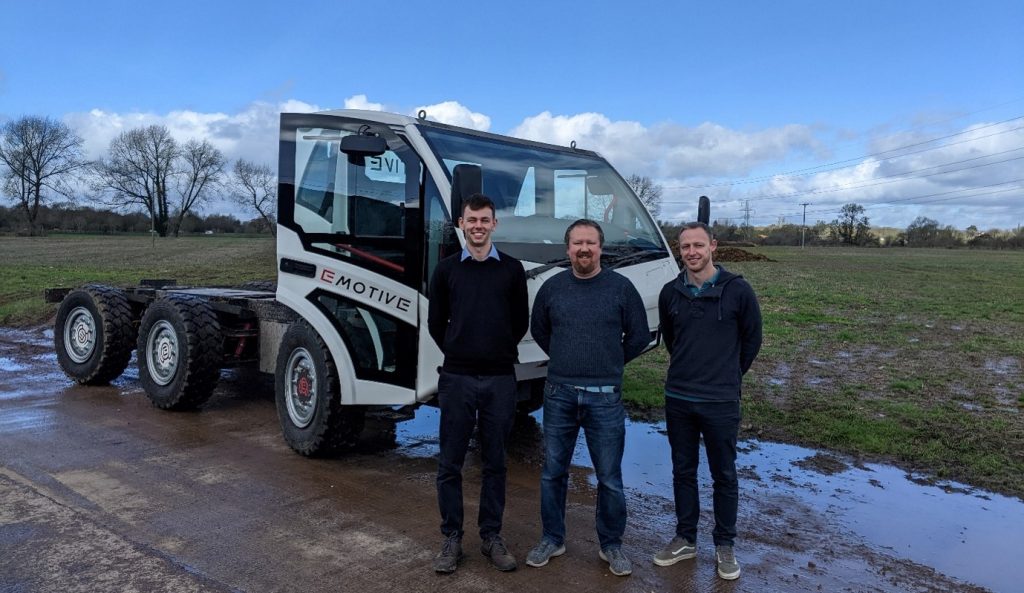 Benefits (What were the project results?)
The current SCARAB prototype has not been designed with a specific application as its focus, but the all-terrain versatility of the design paired with its on-road abilities mean that there is potential for it to thrive in number of roles, provided the required modifications can be adjoined without impairing its abilities.
The applications identified in the report are relatively undefined with regards to range and output, especially for the ERV application. This limits the vehicle because when working with restricted scope, this reduces the ability to react to changes or situations without a range extender or self-charging capability.
Emergency Rescue Vehicle or ERV is a blanket term that covers an extensive list of specialised vehicles designed to assist a rescue effort either directly or by transport of equipment & personnel. An equipped ERV Scarab is expected to weigh approximately 8 tonnes. This puts the SCARAB in a weight class that allows potential ferrying. A range of possibilities for emergency rescue in hard-to-access areas would made conceivable should the vehicle be able to disembark a marine-vessel straight onto the coast.
The vehicle would benefit from a hybrid or alternative fuel system that exceeds the current battery setup. This should be made specific to the application so that it matches the output requirements as closely as possible.
Emotive were delighted with the results of this project and this work will be continued with the application of an Innovate UK bid this spring.
Media Links
https://twitter.com/CFCM_Exeter
https://futurecleanmobility.com/completion-of-great-project-with-emotive/
Testimonials
Dan Regan, Managing Director at Emotive said, "The highly skilled team at Centre for Future Clean Mobility has provided considerable help to EMotive, working with their researchers we have been able to identify new applications for the EMotive Scarab 6×6 off-highway EV, diversify the business model and access new markets."
Jack Shanahan, Business Research Associate at CFCM said, "The team at Emotive possesses significant expertise in the realm of electrification as well as the journey from paper to production and this reflects in their progress. Their efforts to introduce an alternatively powered specialised vehicle with the capacity to expand into several diverse industries have yielded a more-than capable prototype. Decarbonisation strategy will have a part to play in every and all sectors in the coming years and I believe this will drive the SCARAB's appeal."